Become a Chocoholics Distributor
Become a Chocoholics Distributor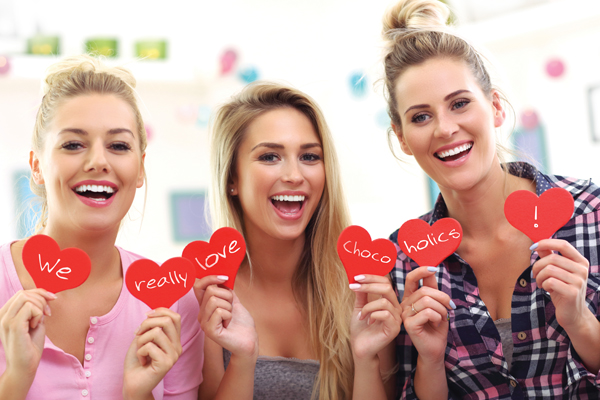 Chocolates for Chocoholics is a family business run by Liz and Roger Cossey and their daughter Victoria.
They have been selling a range of chocolates and gifts directly to consumers since 1986 via independent Chocoholics distributors in many parts of the UK.
The majority of their chocolates are not available elsewhere and they pride themselves on offering excellent quality products in exclusively designed packaging at reasonable prices.
All their Distributors are self-employed who each decide the hours they want to work and how much they want to earn. The work is usually part-time so fits in well with family or other commitments.
The products are primarily sold in the lead up to Christmas or Easter so Distributors will only have about sixteen weeks to organise Chocolate Experiences. If they want to be successful, and maximise their income, a Distributor will need to book Experiences on a minimum of three evenings a week.
Would you like to become a Chocoholics Distributor?
If you are keen to widen your circle of friends, and are willing to work evenings, then you may find that arranging Chocolate Experiences is a great way to achieve this and increase your income.
Your hosts can earn commission and also if their sales are sufficient they can claim additional gift(s) from the Rewards section.
The guests at the Experience will learn where chocolate comes from and how it goes from being a cocoa pod on a tree all the way through to the finished box of chocolates. They will get the chance to taste different kinds of chocolate and find out the best way to eat chocolate - yes there is a right way and a 'wrong' way to enjoy your favourite treats!
They will discover how the majority of the companies that Chocoholics buys from are working responsibly to improve the lives of the farmers who grow the cocoa pods. Those attending will discover the secrets of how some of the popular products are made. Everyone will get the chance to complete a fun chocolate quiz with a prize for the winner.

After the Experience the guests will get the chance to order chocolate gifts for themselves or as Christmas gifts.
Prices start at 15p so no-one needs to feel obliged to spend lots of money and they won't be pressurised to order anything unless they want to.
Chocolates for Chocoholics are not a 'multi level marketing' company so guests will never be approached by a Distributor to 'join their team'.
You can also generate orders by distributing brochures to family members, work colleagues, local schools and playgroups, offices, hairdressers, factories charities etc. in your area.
Distributors get a basic commission and they can increase this by achieving specific bonus targets.
As part of your starter package you will get free brochures, free tasting samples for the Experiences you book, Free hostess gifts, free delivery for qualifying orders, plus lots more.
Selling chocolate is not hard and as it is consumable you will find customers coming back for repeat orders.
If you decide to apply please bear in mind that we deliver your orders either via DPD courier or for bigger orders via a pallet delivery. You will need to be at home on your delivery day to accept and sign for your delivery and then sort and deliver it to your customers.
You may find that your customers, or perhaps our office, might need to contact you in the day so it would be necessary for you to be available in the day to take phone calls.
As many of your customers might live a few miles from you will need to be able to drive, have access to a car in the day and have a full driving license.
If you would like to talk to us about this opportunity please complete the form below and we will be happy to contact you.