Chocoholics Chocolate Experience
Chocoholics Chocolate Experience

What could be better than a night in with friends and a glass of wine?
A night in with friends, a glass of wine AND chocolate!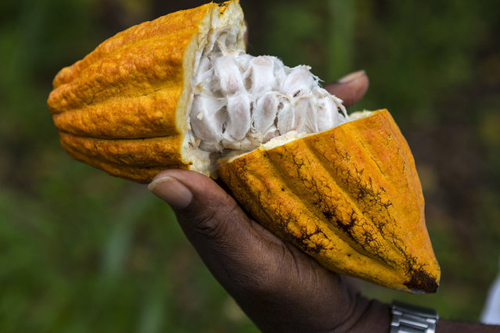 Book a Chocolate Experience and help your guests learn where chocolate comes from and how it goes from being a cocoa pod on a tree all the way through to the finished box of chocolates. Give them the chance to taste different kinds of chocolate and find out the best way to eat chocolate - yes there is a right way and a 'wrong' way to enjoy your favourite treats!
Discover how the companies we buy from are working responsibly to improve the lives of the farmers who grow the cocoa pods. Those attending will discover the secrets of how some of our most popular products are made. Everyone will get the chance to complete a fun chocolate quiz with a prize for the winner.

After the Experience your guests will get the chance to order chocolate gifts for themselves or as Christmas gifts. You will get the chance to earn commission and you might even get an extra gift from our rewards section.
Our prices start at 15p so none of your guests will need to feel obliged to spend lots of money and they won't be pressurised to order anything unless they want to.
All our Distributors work for themselves and they will not try to 'recruit you' to join their team!

WIN A Chocolate Workshop for Two People
Book a Chocolate Experience in your own home with one of our Chocoholics Distributors and get the chance to win two places at an Ultimate Chocolate Workshop here at our offices at Reading.
Chocolate workshops great for Hen Parties, Birthday's, Gifts and Corporate Team Building.
On arrival enjoy a complimentary welcome drink.
Discover the bean-to-bar journey - with the help of a few tasters on the way!
See first hand how the chocolate tempering process works.
Get 'hands on' by making your very own truffles.
Make & decorate your very own chocolate lollies and chocolate bars.
Take part in our fun quiz - there will be a prize for the winner.
At the end of the workshop, you will leave with a Chocoholics gift bag which you can fill with your own creations.
The workshop will last for approximately 2 hours.
Your prize will also include either accommodation for two in a local hotel or a £100 gift voucher to spend on our website.
Conditions:
The prize draw will be made on December 17th and the winner will be drawn from the list of customers who have submitted a party booking form or booked directly with a Distributor. We will contact you to confirm the name of the Distributor who you booked your Experience with and the date it was booked. The minimum sales at the Experience need to be at least £175. There is no cash equivalent to this prize and the voucher expires after one year.
We are only able to help you book an Experience if we have a distributor in your area and if your local Distributor has vacancies.